2nd Annual Cruise Above the Gorge
Saturday, May 16th, 6:30-9 am.
Will be rescheduled!
We will meet up at 6:30 am, Saturday, May 16th, 2020, near the Royal Gorge Bridge & Park for coffee and breakfast pastries and head to the park at 7:30 am and will be done by 9 am. We will have a professional photographer present to take free photos of the event.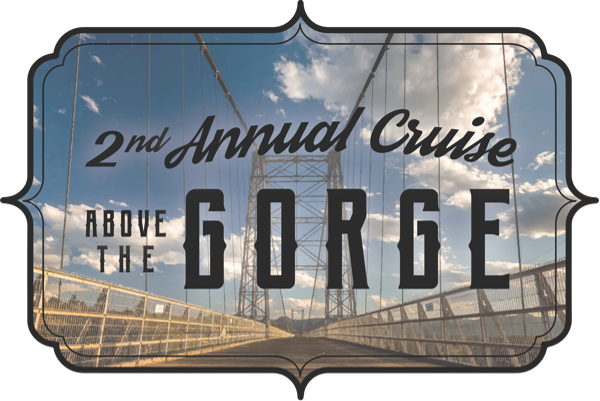 In order to cross The Royal Gorge Bridge with your vehicle in the morning everyone needs to have a liability release waiver completed. Please download now and complete it before the event and bring it with you. We will also have more copies in the morning to be completed. You will not be allowed to drive across the bridge without it.
Already registered for the car show?
You can add on the Cruise Above The Gorge to your registration by paying $25 PER PERSON (not vehicle) with PayPal. With your Cruise registration you will also receive a ONE day pass to the Royal Gorge Bridge and Park that can be used on Saturday or validated for Sunday.
Have not registered yet?
Register for the car show here and you can add it on to your registration at checkout.