Welcome to the 19th Annual Car Show
The annual Florence Colorado Car Show is a relaxed,  noncompetitive showing of classic cars, along with fun family friendly events, great food and shopping in historic Florence, Antique Capital of Colorado on May 17, 2020.
Come to Main Street in the small town of Florence, Colorado on scenic Highway 115 to celebrate the 19th anniversary of one of southern Colorado's favorite car, truck and hotrod shows!
The Car Show started back in 2002 with only eleven cars and has now grown to over 400 cars annually.
With historic Main Street closed off, local Florence businesses host car collectors, car lovers and their families for this one day event. Enjoy the day shopping for antiques, viewing classic and custom vehicles, touring the local Pioneer Museum,  enjoying local art galleries along with a variety of wonderful local restaurants, cafes, and bars.
Admission is free to the public. A $25.00 registration fee for vehicles is required for participants. Each year there will be drawings for door prizes and cash.
The 2nd Annual Cruise Above the Gorge
Saturday, May 16th, 6:30 am
We will be driving 50 cars over the Royal Gorge Bridge again this year. We will meet up at 6:30 am, Saturday, May 16th, 2020, near the Royal Gorge Bridge & Park for coffee and breakfast pastries and head to the park at 7:30 am and will be done by 9 am.
We have limited number of spaces for the 2nd Annual Cruise Above the Gorge event for 2020. The cost for this event is $25 per person (not vehicle) and space is very limited so register today! With your Cruise registration you will also receive a ONE day pass to the Royal Gorge Bridge and Park that can be used on Saturday or validated for Sunday.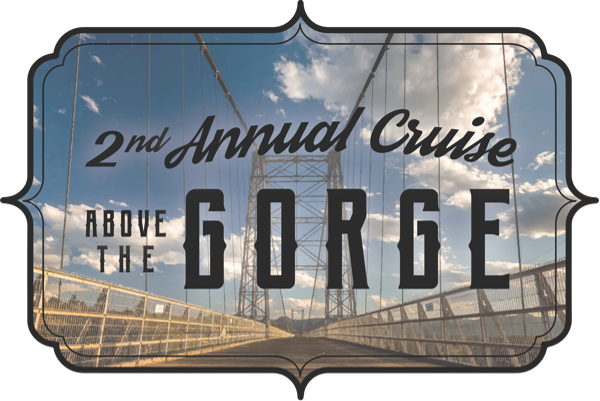 2018 Car Show on My Classic Car
Dates
Sunday, May 17, 2020
9:00AM–3:00PM
Location
Main Street
Florence, Colorado
* No dogs allowed.